This is the 90th year of the FRRL. To celebrate it we will be operating a special event station using the call: W9O
(SEE THE SCHEDULE BELOW)

Dates: July 13, 2014 - July 27, 2014
Locations: FRRL Hamfest,
then various locations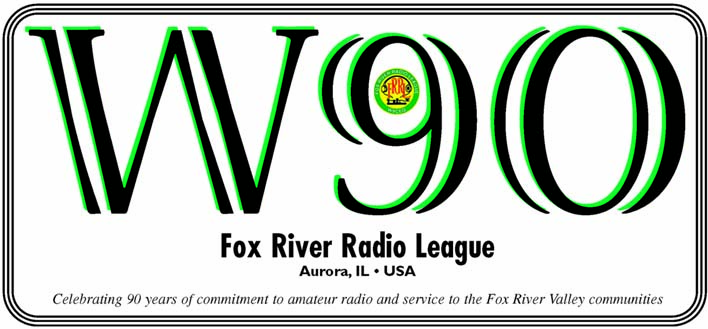 Below is the current operating schedule for this special event station.

Use this schedule to make a contact with us as well and get a commemorative QSL card (see below).



Did you make a contact with us?
To receive a commemorative QSL card, stations that work us must send their SASE to the club PO box at the right.
Sorry, we cannot honor card requests via email.

FRRL
P.O. Box 673
Batavia, IL 60510

Meet the operators:

Below are some of the operators who will be working as W9O for this event:
Mike Urso, K9FE:
Rig: Icom 756pro3
Ant: Hustler 5btv
Ant Ht: ground mounted

Dan Taddei W9STS
Rig: ICOM IC 7200
Ant: Indoor triband Dipole
Ant Height: ~20 Ft AGL


Jack Ekstrom, K9JE
Rig: Elecraft K3
Ant: Cushcraft A-3
Ant Height: 60 feet AGL
Power: 100 watts


W9O Operations 7/13/14 - 7/27/14
Be part of this historic celebration of 90 years of the FRRL!
Sign up for an operating slot at Hamfest, and during the next two weeks.
Note: each operator must keep a log of Qs
with all pertinent info including rig/power/antenna.
AT THE HAMFEST

Two stations on the air at the Hamfest
Updated: 07/16/2014


The following dates are for HF operators only