Meetings are held at 7:30 P.M. on the Second Tuesday of each month at:

Bethany Lutheran Church
8 S. Lincoln Street
Batavia, IL

All are welcome to attend.



This is our new meeting location. Our next meeting will be at our new location above on March 11, 2014. See this flyer for details.

Flyer and info available.

This year's Hamfest will be held on Sunday July 13.


Check out our Hamfest page for the flyer and more information.
Program Chairman Dick Illman, AH6EZ
Appreciated for his work!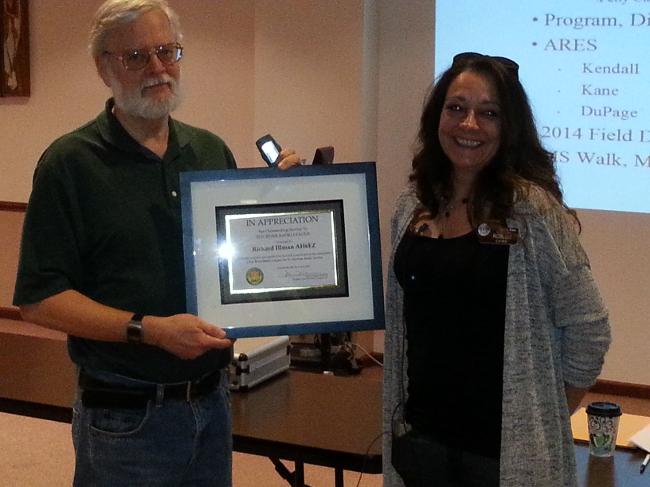 At the April 2014 meeting Dick, AH6EZ was presented with a certificate of appreciation for his work as the club Program Chairperson. Over the years Dick has presented us with entertaining and very educational programs. We all thank you Dick and we'll miss you. Many of Dick's presentations are listed on the
Programs
page.
First Meeting at our new location!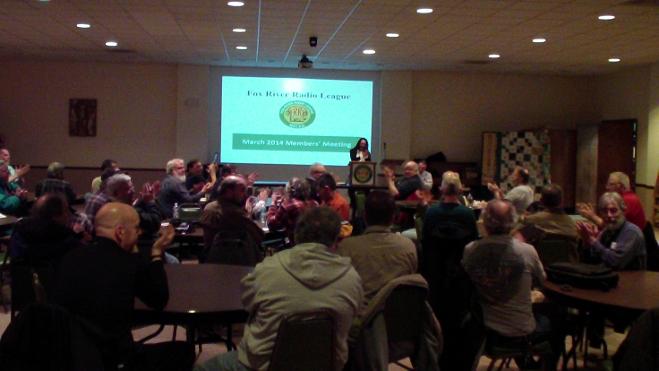 The March 2014 meeting for the FRRL was held at our new location in Batavia.
It seemed to be pretty much unanimous that we all like the new meeting place.
Will you be included in the Roster?

The 2014 roster is in the works.

All those whose membership is current as of Feb. 28th will be included.
If you haven't sent in your renewal for this year, please mail it to the address below. Please use the new/renewal
Application
to be sure we get your information. For Details see the
Membership
page.
Fox River Radio League
P.O. Box 673
Batavia, IL 60510
The FRRL has a new location!

We have moved. General meetings, VE Sessions, and Board meetings will be at different locations. See the above flyer for directions to our meeting and VE testing locations. Also see the "Find Us" page for details.
The 2014 FRRL Winter Banquet was great fun!
2013 HAM of the Year Announced!


Photo by Becky Illman, KB9UBU

The 2014 FRRL winter banquet presented awards to those who volunteered their service to the club in 2013, presented the 2014 officers and board, and presented the FRRL HAM of the year.
Pictured above, this year the HAM of the year was awarded to Kermit Carlson, W9XA (left). Presented by the FRRL Club President Harry Jones, K9DXA (right).
See more photos from the 2014 banquet on the
2014 Banquet
page.


Presentation of a Raspberry Pie
to the presenter of Raspberry Pi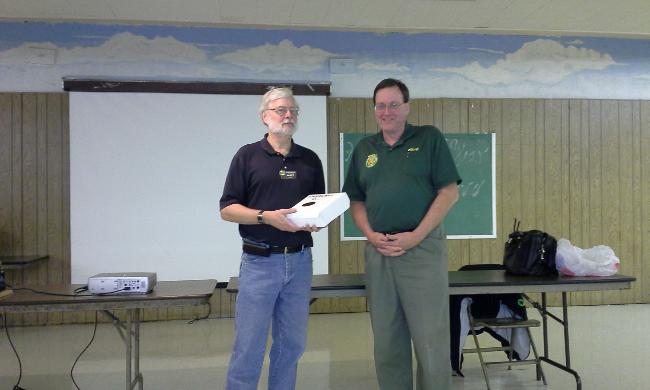 The program for the January meeting was on Raspberry Pi presented by Dick, AH6EZ.
In that meeting Harry, K9DXA, presented Dick with a Raspberry Pie.