The FRRL is a club for radio amateurs offering knowledge sharing, fun, events, education, and license testing.
Our meetings include a short business meeting and a program of special interest to amateur radio operators.
We meet the second Tuesday of each month at 7:30 PM in Batavia.
We also have a "Net" on our 2-meter repeater each Tuesday at 7:30 PM with the exception of our meeting nights.
Recent Updates:
Technician course in Progress

. The FRRL and BARS join to present this class for those new to Amateur Radio.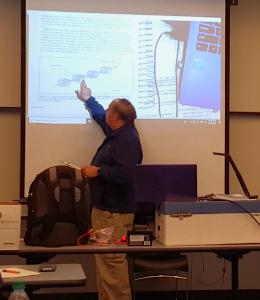 Technician Class: Session Eight
Saturday, May 26, 2018
9:00 AM - 12:00 PM
Chapter 8:
Operating Regulations
Presented by:
John Miller, W9JDM (FRRL)
4270 East New York Street
Aurora, IL 60504
The FRRL is joining efforts with the Bolingbrook Amateur Radio Society (BARS) to present the Technician License class on Saturdays April 7 thru June 6, 2018.
Get your license just in time for Field Day. Please review the Education page for information and to register.
Board Meeting - June 5, 2018
The FRRL Board Meeting will be held 7:00 PM at:
Colonial Restaurant
(in the West Plaza Shopping Center)
Monthly membership meeting will be held 7:30 PM at:
Bethany Lutheran Church
8 S. Lincoln St.
Batavia, IL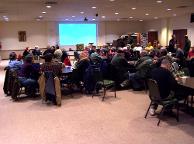 June Program: Field Day Details and Update
VE Test session will be held 7:00 PM at:
Messenger Library
113 Oak St.
North Aurora, IL